Free Shipping on $79+ Orders
Orders $79 or more qualify for FREE UPS Ground shipping within the US (excluding Alaska & Hawaii).

When will my order ship?
All in-stock items purchased before 4 pm EST Monday - Friday will ship in two business days.
Excludes holidays: New Year's Day, Presidents' Day, Memorial Day, Independence Day, Labor Day, Thanksgiving, the day after Thanksgiving, Christmas & Christmas Eve, and New Year's Eve.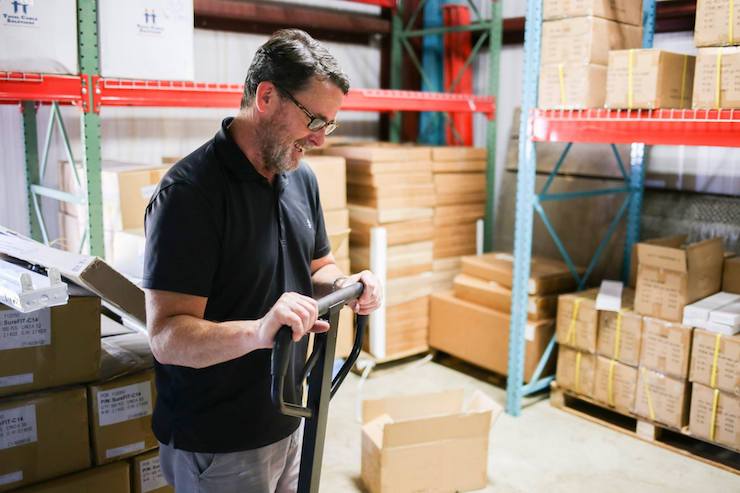 Dave
Shipping & Receiving
All shipments are FOB Shipping Point. If you are shipping orders outside the US contact us at (888) 449-7654 or support@colorpowercables.com to review shipping options.
Hassle-Free Returns
What can I return?
You may return most new, unopened items within 30 days of delivery for a full refund minus the shipping costs. Custom made items and medical products are non-returnable and we offer no refunds. All non-returnable items are marked as a "non-returnable item" in the availability section on the item's product page. If you received a damaged or defective item, we'll ship you a replacement of the exact item and of course, we'll pay the shipping costs. Simply
submit a request for a Return Merchant Authorization number (RMA)
(or contact customer service at 888 235-2097), ship the item to us and we will repair or replace the defective item. Learn more about our
lifetime warranty
.
When will I get my refund?
Within four weeks, however, in many cases, you will receive a refund sooner. This time period includes the transit time for us to receive your return from the shipper (5 to 10 business days), the time it takes us to process your return once we receive it (3 to 5 business days), and the time it takes your bank to process our refund request (5 to 10 business days).